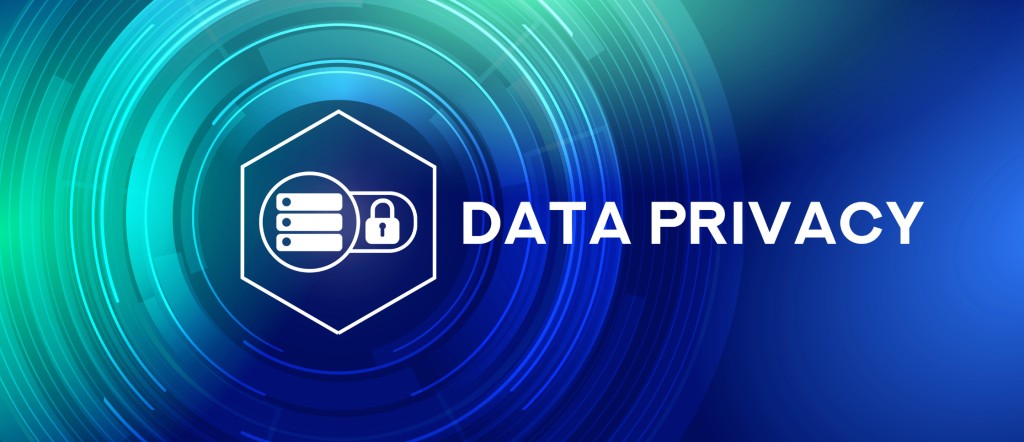 This Privacy Policy forms part of the Service Agreement between the WebSite and Users. The Privacy Policy applies only to information that you provide to us through the WebSite and in connection with the WebSite Services. This Policy may be updated from time to time. We encourage you to periodically review this Policy for the latest information on our privacy practices. Unless otherwise defined in this Privacy and Security Policy, terms used here have the same meanings as in our Service Agreement.

The terms "using" and "processing" information, as used in this Policy, include but are not limited to collecting, using, storing, modifying, deleting, adding, combining, analyzing the information, disclosing and transferring information within the organization, among our subsidiaries and affiliates within India or abroad.
Location of Information: Your information may be maintained on our own hardware or on other hardware located anywhere in the world.
Means of Collecting Information: Means of collecting your information include, but are not limited to:
Your Registration Form at WebSite on Your Third Party Account (in case you Register at the WebSite through a Third Party Account like Facebook, or link your WebSite Account to the Third Party Account by either providing your Third Party Account login information or by allowing the WebSite to access your Third Party Account – in such a case, you represent that you are entitled to disclose your Third Party Account information to the WebSite and / or grant the WebSite access to your Third Party Account, including but not limited to for use for the purposes described herein. You also represent that you do so without breaching any terms and conditions of your Agreement with the Third Party Account provider and without obligating the WebSite to make any payments to the Third Party Account Provider and without subjecting the WebSite to any limitations imposed by the Third Party Account provider.)
Cookies: We may use cookies to collect information (Cookies would be small data files which the WebSite would transfer to your computer), either as persistent cookies, to save your login information for use during your future logins or as session cookies, to enable certain features on the WebSite to provide you a better User experience, to monitor Usage of WebSite.
Log Data: When you visit our site (whether as Buyer or Seller, or an unregistered user who is browsing out WebSite), our servers automatically record information sent by your browser (this could include the IP address of your computer internet protocol, browser type, information about pages visited by you, time sent on those pages, items clicked, etc.) We do not treat this information as your personal information. We may use this information for analysis and to improve the services of our WebSite.
Web Beacons: Web beacons are electronic images, used along with cookies,used to gather data to analyze WebSite usage. These may be used in some emails, to let WebSite know which emails and links have been opened by recipients. WebSite may use this data to analyze the effectiveness of our communications and marketing.
Primary Purpose of Collecting Information:WebSite collects your information with the primary purpose of:
Browse our Website, plus Allow transaction of Products / Services by Users and attend to Users enquiries.

Enable Users to better use the Products / Services transacted over the WebSite.

To analyze and understand how Users use our WebSite and the Products / Services.

Improve our sites, application, products / services and WebSite Services.

To contact you with information related to the use of WebSite Services including the sale / purchase of Products / Services. You may not unsubscribe yourself from such services, till you are Registered with the WebSite.

To contact you through our Newsletters and Mailers and other means, to provide you with marketing and promotional information that may be of interest to you (You may unsubscribe yourself from receiving such information and materials by using the "Unsubscribe" facility.

Confirmation of Certain User Information: WebSite reserves the right to confirm your email ID, Telephone / Mobile Number and your address or the address of a property listed by you on the WebSite as a Product / Service or as part of a Product / Service. To confirm such information, WebSite may send a Code via email or Phone or through postal mail to your address and ask you to enter the Code via the WebSite in order to confirm these details.
Type of Information Collected: The information collected by the site includes, but is not limited to the following:
Personal Information of Users: Personal information of Users is collected when they apply for Registration to WebSite, as Sellers or Buyers, like Name, date of birth, address and contact details, education and experience, skills, etc. Personal Information DOES NOT INCLUDE YOUR CREDIT CARD OR BANKING INFORMATION.
Information on your Products / Services, on Orders negotiated or transacted between Users on WebSite and on Products / Services delivered through the WebSite.
Non-personal information, e.g., through Log Data, Cookies and Beacons
Banking Details: Except as part of our legal obligations under applicable laws.
Billing Information and Debit / Credit Card Details: In order to process some of your transactions through the Site and Application, we may also ask for your credit card details and other billing information. Your debit / credit card information is however maintained by the third part Payment Gateway provider. WebSite does not maintain ANY debit / credit card information with itself.
Information Sharing and Disclosure:
Information on Products / Services: The WebSite lists information on your Products / Services on the WebSite. It also lists your personal details where these are relevant to a Product / Service (e.g., as a Service Provider, as a Host of a Property listed as a Stay or Tour, as a Travel Advisor, etc.).
Reviews, Ratings, Testimonials and Comments on Products / Services: Your testimonials, comments, reviews and ratings on Products / Services are listed on the WebSite along with your name – these are visible to others. If you wish to remove these, you may contact us.
Profiles of Users:
Whenever you create a WebSite account, we shall create a Profile Page for you. The profile page shall include your first name and last initial. You can select the other items of personal information that you wish to include in your WebSite Account Profile Page, included but not limited to your profile picture, qualifications and other data. We shall display your Profile Information on the WebSite along with your Product / Service, wherever it is relevant to the Product / Service. This information is shared with Users. If you permit, this information shall also be displayed on third party sites.ß You should therefore decide on what information you wish to share with other WebSite Users and only that information may be provided as part of your Profile. You can review and revise your Profile Information at any time.
Listings: If you post an, we shall publish all information provided in that listing, a offering at the website for information, or for sale or purchse as a Product / Service, at the WebSite, we may display that information on the Website and may also permit other third parties to publish your listing publicly.
Locations on Map: The location that you have provided (e.g., as your product or service or own location) shall be displayed on a Map, as part of your Product / Service. Your exact address shall however not be displayed to the Buyer till such time as a 'purchase' is made by the Buyer.
Buyer's Information: This information shall be shared with the prospective Seller, to enable the Seller to decide whether or not to confirm the Product / service to you.
Once the Seller confirms the transaction with you and the Payment is made by you, we shall share with the Seller your relevant information and with the Buyer, relevant information of the Seller. This information shall include the full names, phone numbers and email addresses, so that the Buyer and Seller may contact one another directly.
Other than Personal Information: Information like that collected through Cookies, Log Data, Web Beacons, etc., may be shared with third parties for industry analysis, demographic profiling, etc. This information shall be shared as an aggregate and shall not include your personal information.
Information Sharing with Third Party Service Providers: We may employ third party service providers for a number of tasks, including but not limited to data analysis, WebSite maintenance, web analytics, fraud prevention, etc. We may share your information with these Third Party Service Providers. If so, these third party service providers are also obliged not to use or disclose this information or any other purpose than the one for which they have been contracted by us.
Information to Business Partners: We may also provide information to our Business Partners for the purpose of providing you with information on products and services we believe may be of interest to you. You may opt not to receive such communications. You may also block these specific cookies at your end.
Compliance with Laws: The WebSite cooperates with government authorities and certain private parties to enforce and comply with prevailing laws. The WebSite shall disclose your information to such parties, if we , at our sole discretion believe it appropriate to disclose such information, to prevent or stop any unlawful, unethical or harmful activities, to protect the safety of the public or to stop any activity which we feels poses a risk to the WebSite or to other parties or to the general public.
Business Transfers: We may sell, transfer or otherwise share some or all of the WebSite and its assets, including your information, in case of a merger, acquisition, reorganization, joint venture, or sale of assets, or in case of a bankruptcy.
Phishing: Phishing or Identity theft is a cause for grave concern to us, the WebSite. We attempt to safeguard your sensitivity at all times. As a Policy, we DO NOT, AT ANY TIME REQUEST FOR YOUR WEBSITE LOGIN ID OR PASSWORD OR DEBIT / CREDIT CARD INFORMATION OVER EMAIL OR OVER THE PHONE OR MOBILE OR IN ANY OTHER NONSECURE MANNER.
Changing or Deleting Your Information: You may at any time choose to delete, review or update your Personal Information on the WebSite. You may apply to cancel your registration with the WebSite. In such cases, we may choose to remove your information from the WebSite, unless due to any legal obligations, business reasons or due to pending issues, we need to retain the information. Please note that even if you cancel your registration from the WebSite, your reviews, comments and ratings and information on orders serviced or availed by you shall continue to be used by the WebSite.
Security of Information: We take all measures possible by us, to safeguard your sensitive information available with us. Due care is taken regarding your sensitive information, if any, maintained with us. Whilst we take all possible measures and follow generally accepted industry standards to secure your information, we wish to advise you that no method of transmission of information over the internet is totally secure. We cannot therefore guarantee the security of your information with us. In case of a any questions, you may please contact us. In case of any breach of security that comes to our notice, we shall make any legally required discloser regarding such a breach to you via email or by posting such information on our site without unreasonable delay, consistent with the needs of law enforcement and the needs to initiate any measures to determine the scope of the breach and to restore the reasonable integrity of the system.
Links to Other Web Sites: Our WebSite may contain links to other web sites. If you choose to follow these links, you shall be directed to the third party's web site. The fact that we provide this link does not in any way mean that we endorse or authorize the third party. We have no control over the privacy and security policies of these third party web sites. We advise you to study the privacy and security policies of these web sites and act accordingly. The WebSite hereby expressly disclaims any liability arising in connection with your use or browsing or viewing of such third party web sites. You hereby agree to hold the WebSite harmless from any liability that may result from your use of the links that may appear on the WebSite.
User Responsibility for Security of Account Password and Data: You, the User are the sole authorized user of your account on the WebSite. You are responsible for maintaining the security and confidentiality of your Account Login ID and Password, used for logging into your Registered Account with the WebSite. You are solely and fully responsible for all activities that take place under your password or account. The WebSite has no control over the use of any User Account and liability arising from the same. In case you suspect any breach of security or your suspect or find out that any unauthorized party is using your password or account, you will immediately contact the WebSite.
By providing your cell phone number and using the WebSite, you hereby affirmatively consent to our use of your cell phone number for calls and texts in order to perform and improve upon the Service. WebSite will not assess any charges for calls or texts, but standard message charges or other charges from your mobile service provider apply. You may opt-out of receiving text messages from us by choosing to "unsubscribe" from our news-letter service.
Google Maps Terms of Use and Privacy Policy. Some portions of the WebSite use Google Maps/Earth mapping services, including Google Maps API(s). If you use these services, you are liable to Google's terms of use, available at http://www.google.com/intl/en_us/help/terms_maps.html, which incorporates Google's Privacy Policy, available at http://www.google.com/policies/privacy