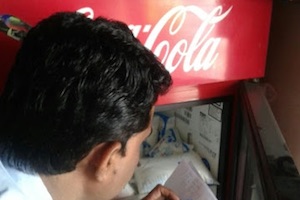 A CA Firm tasked to survey 3700+ Coca-Cola coolers in 33 districts of Rajasthan engaged us.

The task was completed in 45 days.

Accurate data tagged with photos and machine details was provided.

Result: Client engaged us for another 1,100 coolers survey.
Testimonial: "Soldier2ndlife conducted a survey of Coca-Cola outlets across Rajasthan. They physically checked and photographed each of the 3700 outlets in 33 different districts and  provided me with the most authentic and detailed survey report I have received." Rutul Shah, Director, Rutul Shah Associates.